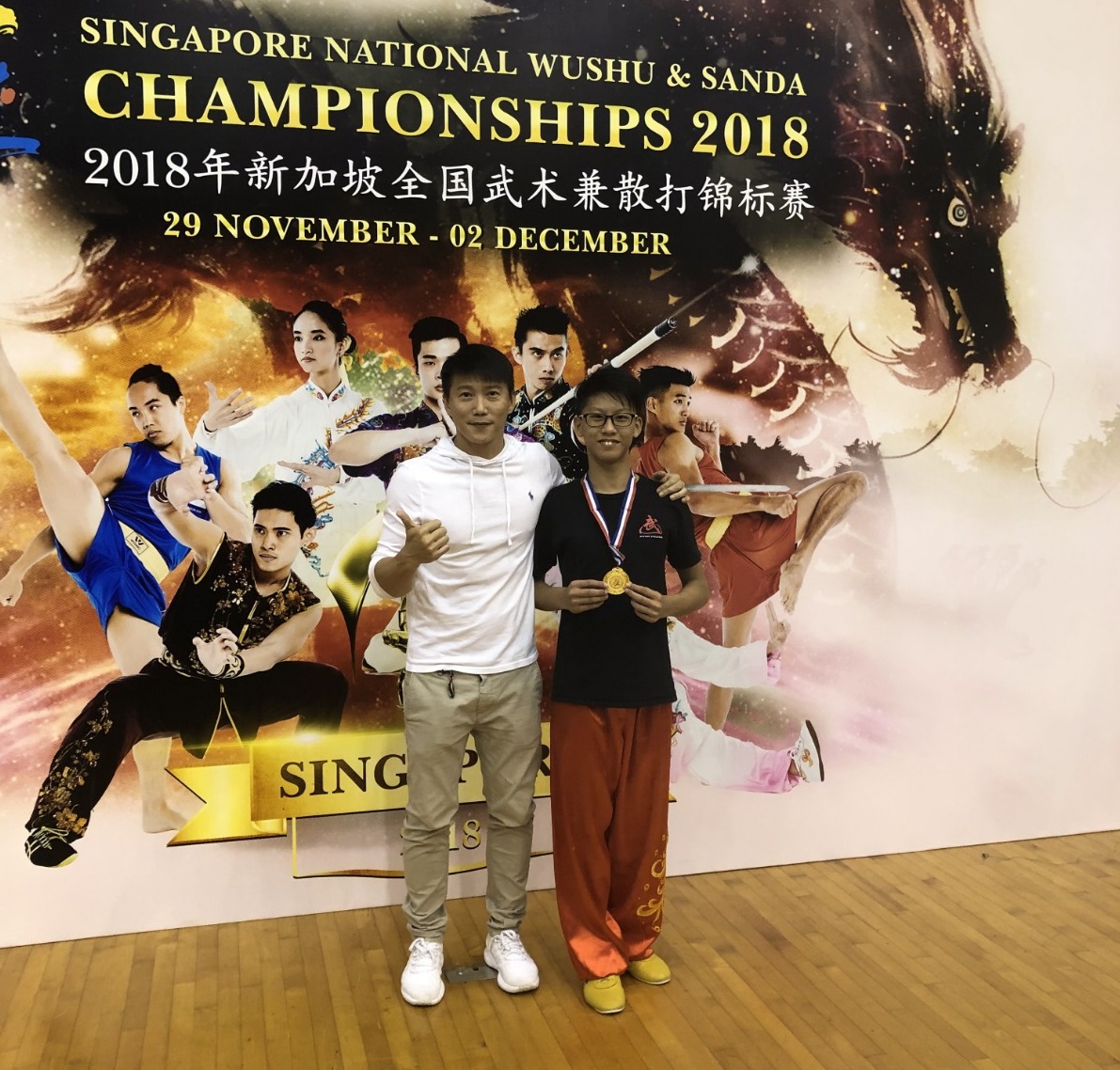 I would like to thank my coaches at Wufang Singapore who always share their experiences and pay attention to my Wushu routine and patiently corrects them. Under their guidances, I've improved tremendously for my Dao Shu & Gun Shu routine. The coaches at Wufang Singapore are role models for me to follow and I am inspired to train hard to perform better and achieve as much as I can.
Jovan Chew
Beatty Secondary School
Wushu Elite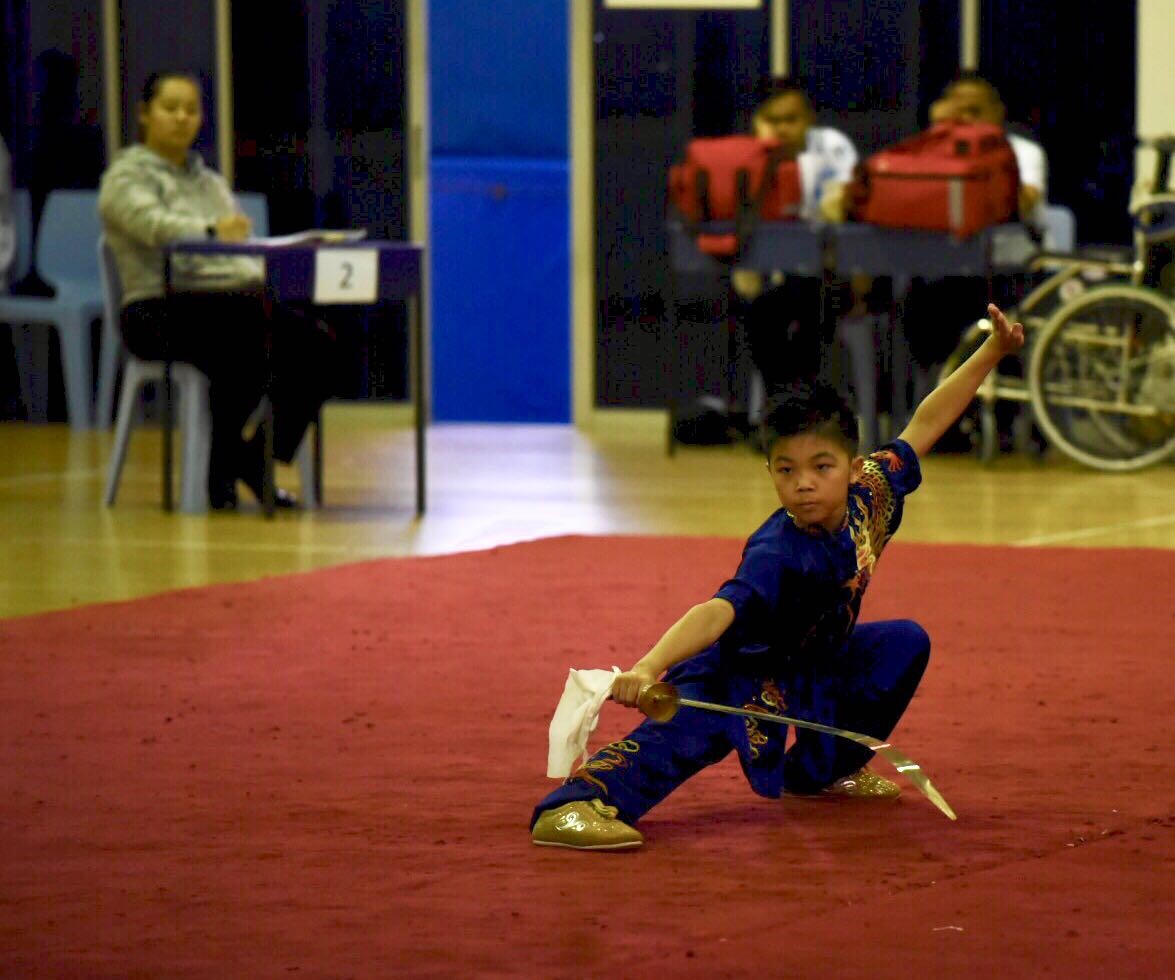 It has been 2 years since I joined Wufang. There are many times when I felt like giving up if not for the coaches, seniors and friends who always go the extra mile in encouraging me to overcome my fears. To me, Wufang is a big family where my coaches teach me Wushu and more importantly taught me the values of being an athlete, learned the importance of perseverance and persistence in spite of all obstacles.
Chua Xin Yun
Mee Toh School
Wushu Elite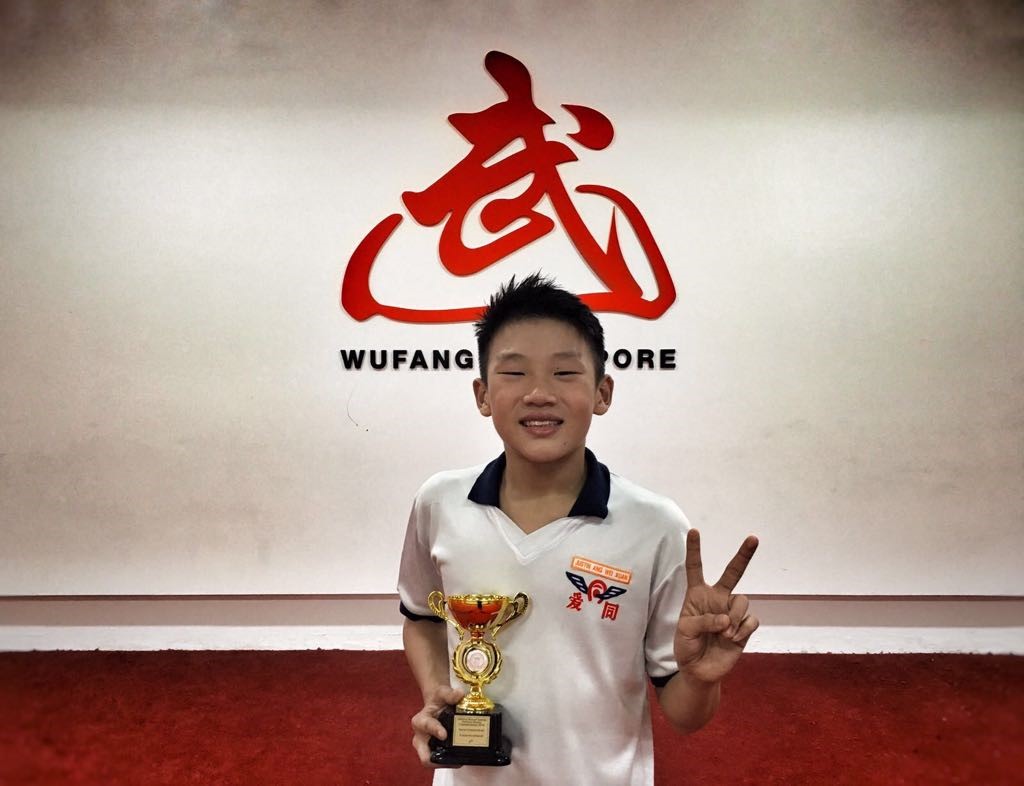 Justin joined Wufang when he was still at Ai Tong Primary School and managed to show proficiency in "San Duan Dao" within 3 months and had his first-time experience participating in the inter school wushu competition where he won a medal for the school. I am thankful to Coach Jaryl for his time, effort in giving Justin a lot of advice and encouragement.
Irene (Parent of Justin Ang Wei Xuan)
Kuo Chuan Presbyterian Secondary School
Wushu Elite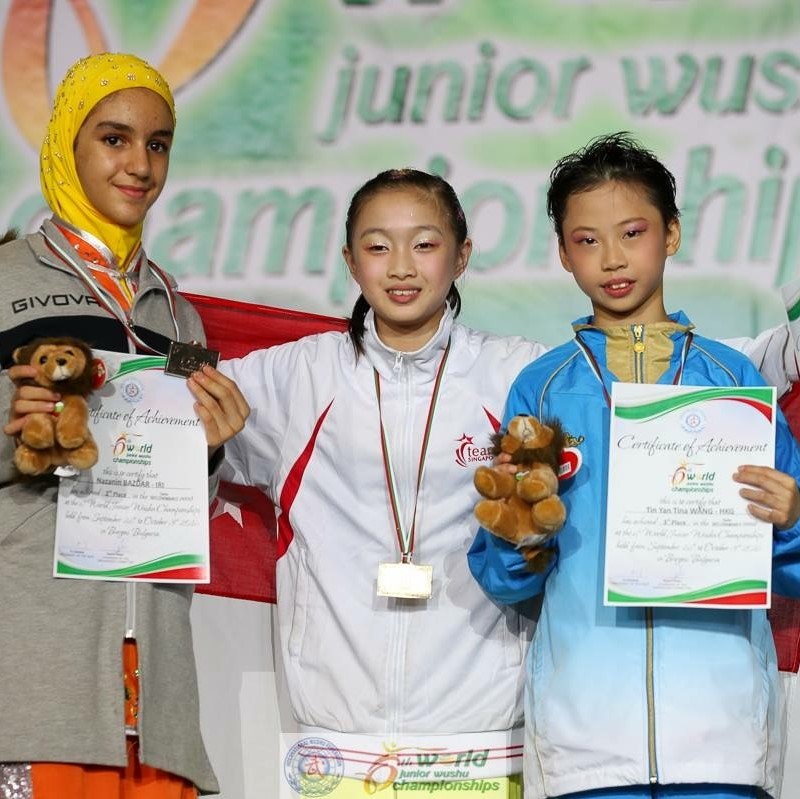 Zoe joined Wufang in 2015 when she was already a member of the national youth team. As the youngest team member in the national youth team, Zoe was facing overwhelming odds competing against her senior peers to secure a place for overseas competition. Coach Vincent patiently polished and sharpened up her Wushu skills and not only was Zoe selected for the international games, she managed to clinched a world junior gold in 2016! We never dreamt that one day Zoe could stand on the international podium and raised the Singapore Flag. Wufang is truly special and unique. Back then, I did not fully comprehend the rapport between the students and coaches. But now, I know it's the mutual respect and trust that made the chemistry between the coaches and students so unique.
Amy Yee (Parent of Zoe Tan Zi Yi)
Nanyang Girls' High School
Wushu Elite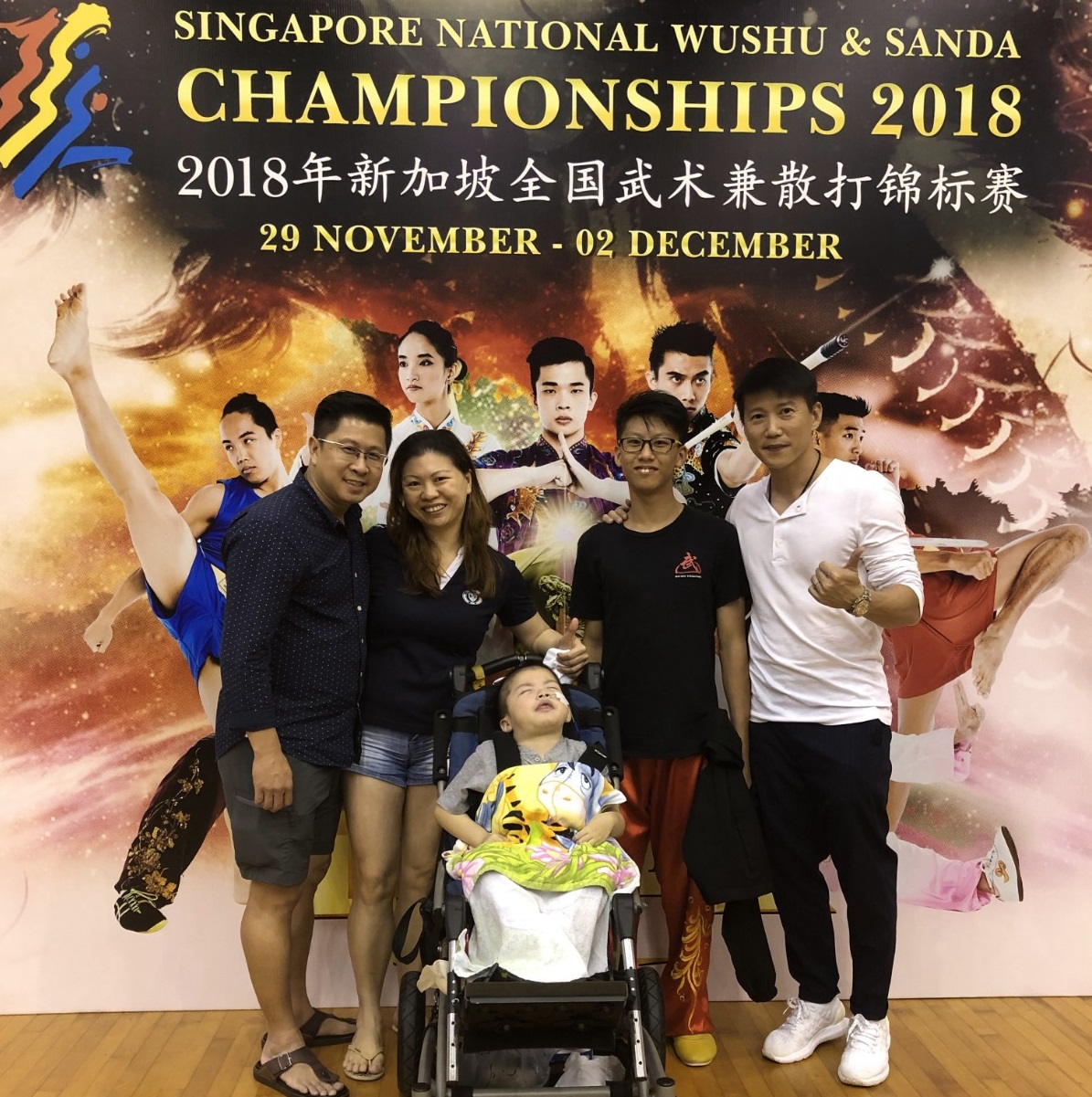 As parents, we always believe that as compared to winning, the ability to overcome life challenges is far more important. So, my spouse, Jenny and I decided to give Jovan an opportunity to train in Wufang Singapore! Wufang Singapore is systematic in their training approach, organised and has a dedicated team of coaches who are attentive to their young athletes. It is a place where you get to know other hardworking kids and their caring parents. I can feel the close friendship among us, always helping out during the competition period and having great sharing sessions while the kids are training. It is certainly not just a martial arts training centre, but a place called home for the kids and the parents.
Appreciated,
Hock Beng & Jenny (Parent of Jovan Chew)
Wushu Elite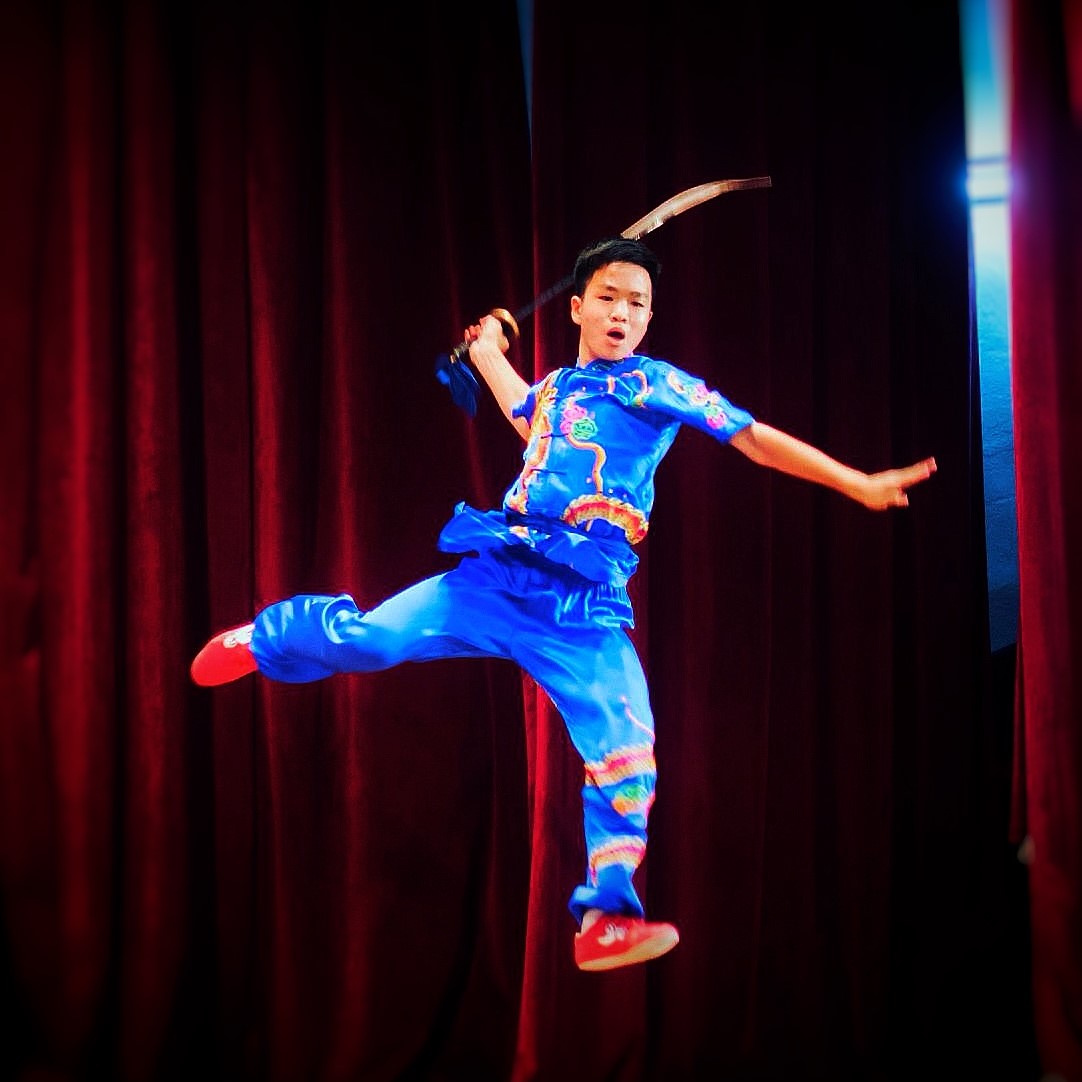 As a young 6-year-old boy, Angus used to be quiet and reserved. We knew he was quite agile and decided that we should enrol him in Wushu. What is truly unique about Wufang is that students are coached by our very own ex and current national wushu athletes who serve as a source of inspiration for students to always push themselves and excel. We are glad to note that over the years, Angus has grown into a confident and mature individual who has forged many friendships and shared experiences through competitions and performances. We know that a lot of it is due to Wushu, a sport that he is passionate about; and Wufang, a place that motivates him to always challenge himself.
Jacqueline Quek (Parent of Angus Quek)
Maris Stella High School
Wushu Elite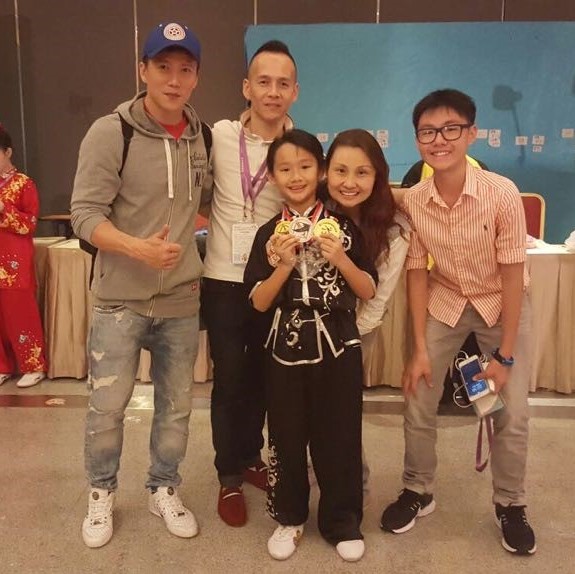 The benefits that I'm looking for before enrolling my child for Wushu class at Wufang was good training facilities and quality coaches. I am happy to note that all the routines taught at Wufang meet national level and as a result, my child had benefited and excelled in his Wushu skills and along the way won medals during national Wushu competitions. I strongly believe Wufang experiences are unique as the coaches were all well trained by Vincent, the founder.
Eric Cheong (Parent of Brayden Cheong)
Keming Primary School
Wushu Elite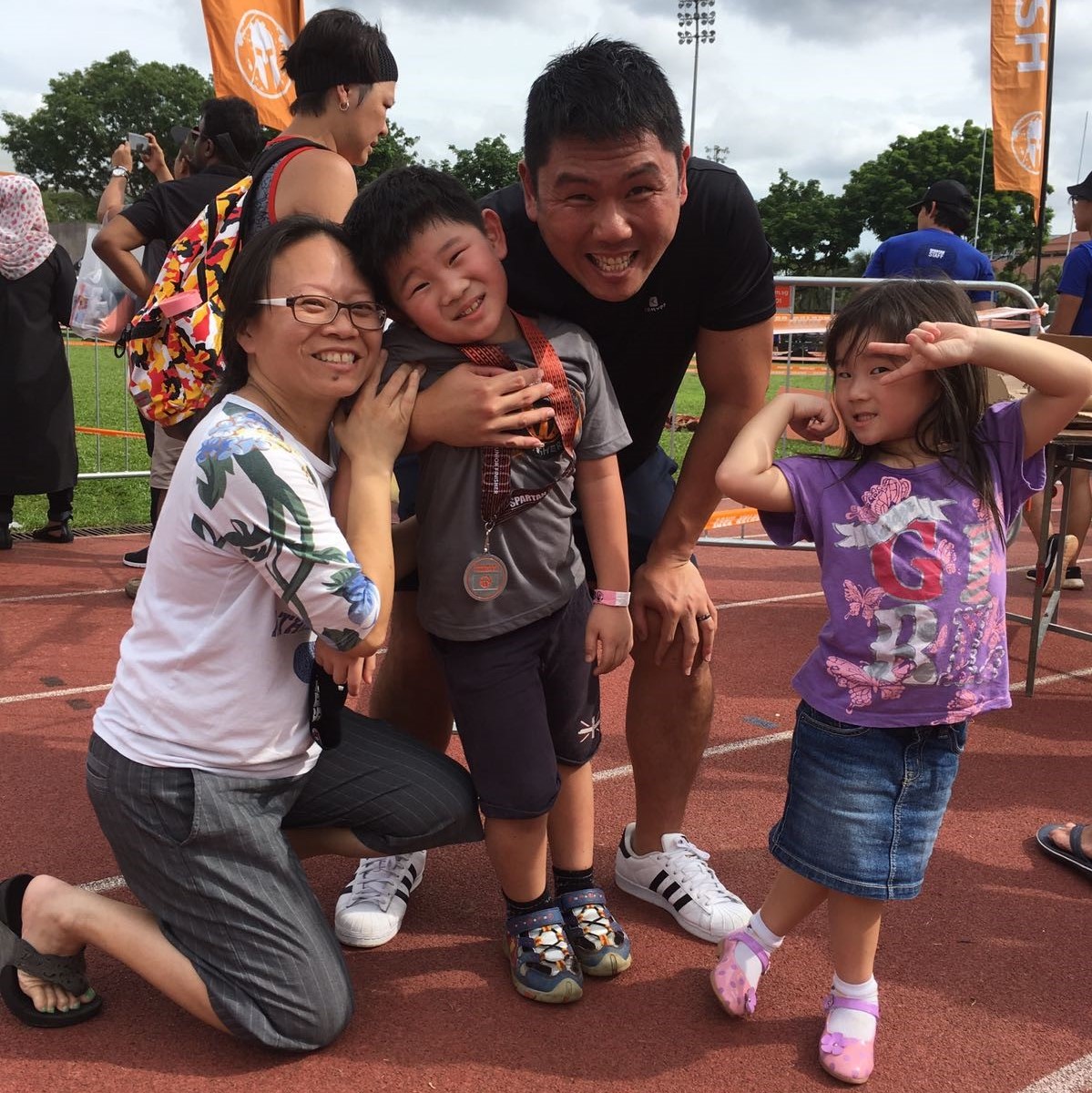 Caleb joined Wufang in July and through these two months, we are happy to note that he is always looking forward to the weekly lesson and demonstrate self-discipline in spending time practicing on his own to ensure he gets the sequence and actions correct. We believe that being in Wufang not only allows Caleb to hone his skills in Wushu but it grows him from a boy to a disciplined young man that will shape him to face all challenges as he embarks on the journey in his life.
Yaw Lai Ping (Parent of Caleb Phay)
St. Gabriel's Primary School
Wushu Intermediate 2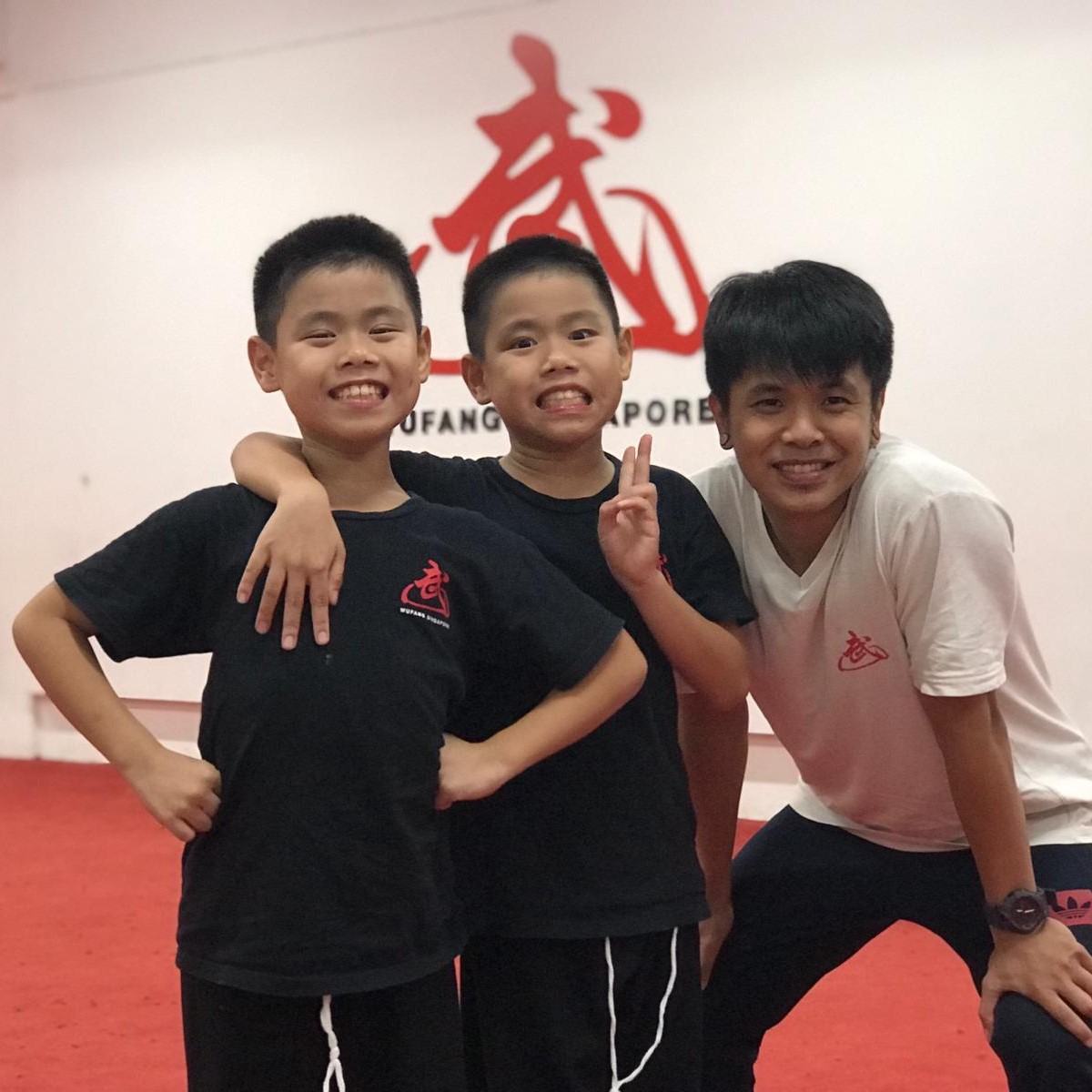 Prior to them joining Wufang, both my twins were playful, mischievous and immature. Part of the reasons why I wanted to enrol them into Wufang hoping that their training would instil in them basic values such as respect, discipline and determination and indeed it has shown through the months that the situation has improved. Wufang is definitely the place I would recommend to anyone who is interested in taking up Wushu. Keep up the good work and great spirits alive!
Melvin & Florence (Parents of Jyden & Kyden Teo)
Hong Wen School
Wushu Intermediate 1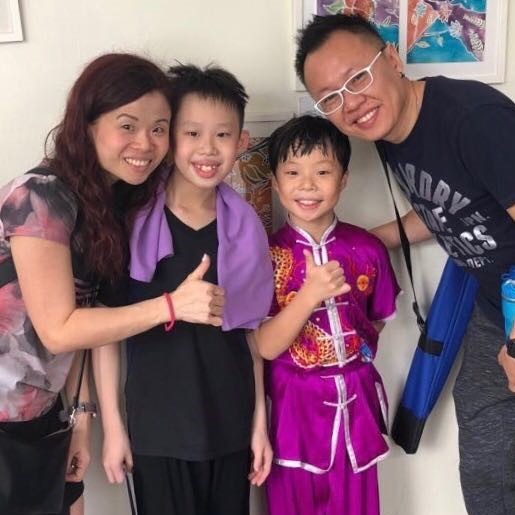 Our sons have been with the school for 3 and a half year and we are very pleased with the training our sons received at the school. From the very start, we were impressed with the discipline, patience and nurturing environment which the children were taught. Not only are the coaches highly experienced, they are dedicated and attentive to each child, truly encouraging each to their strengths. The training curriculum also provides our sons with the foundation they needed to excel in the sports. Our sons have thrived and blossomed over the past 3 years under the direction of the coaches. They are always looking forward to training. The coaches make themselves very accessible and are very supportive. We are confident that this school has set a solid foundation for our sons' path in Wushu and that they have developed a passion for the sports. As parents, it is very important to us to place our children in a setting that could provide them with a solid foundation, a setting that our children could feel like they belonged, and most importantly, a setting where we knew our children would thrive.
Shirley and Lewis (Parents of Leroy & Leon)
River Valley Primary School
Wushu Elite
Ernest joined Wufang in October 2017 where we watched him advancing from learning basic stuff like split, frog jumps and Taolu to learning Jian. We are very thankful to his coaches who created the opportunity for Ernest to compete and their continuous coaching to help him correct his mistakes and making the lessons enjoyable, despite the physical demands of the sport. What makes any school unique are the people who run the school, and to us, the coaches are who we think are the heart and soul of a successful Wushu school.
Cynthia Koh (Parent of Ernest Aw)
Canberra Primary School
Wushu Intermediate 2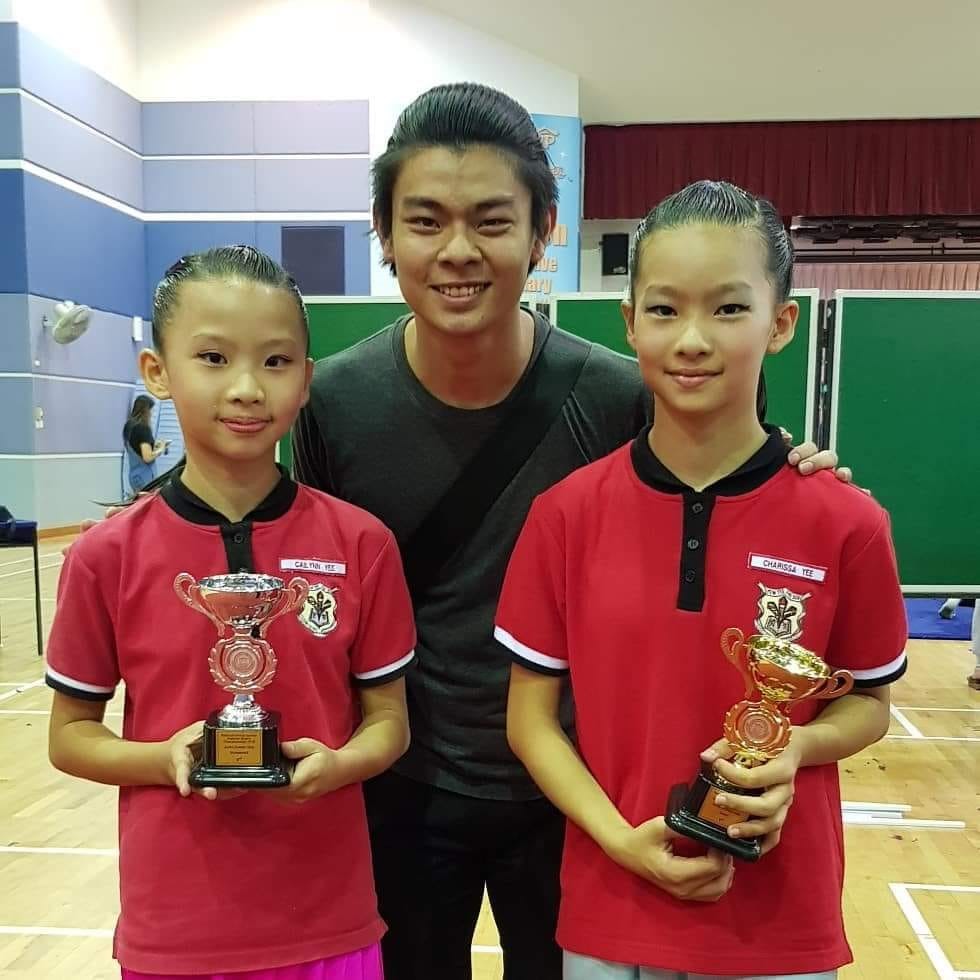 It's amazing how far kids can grow when a good coach believes in them. At Wufang, all the coaches are not just top notch but extremely committed, patient and inspiring. When my kids started Wushu a few years ago, it was just meant to be a form of exercise for them. However, under the guidance of Wufang's coaches, I am extremely proud of their skills and achievements. Wufang is not just a place where kids go and learn Wushu, it is also a place where they learned about persistence, respect and teamwork. I am extremely grateful for everything team Wufang has done for my kids.
Meiyen (Parent of Charissa Yee Xue Ning & Cailynn Yee Xue Ping)
Yew Tee Primary School
Wushu Elite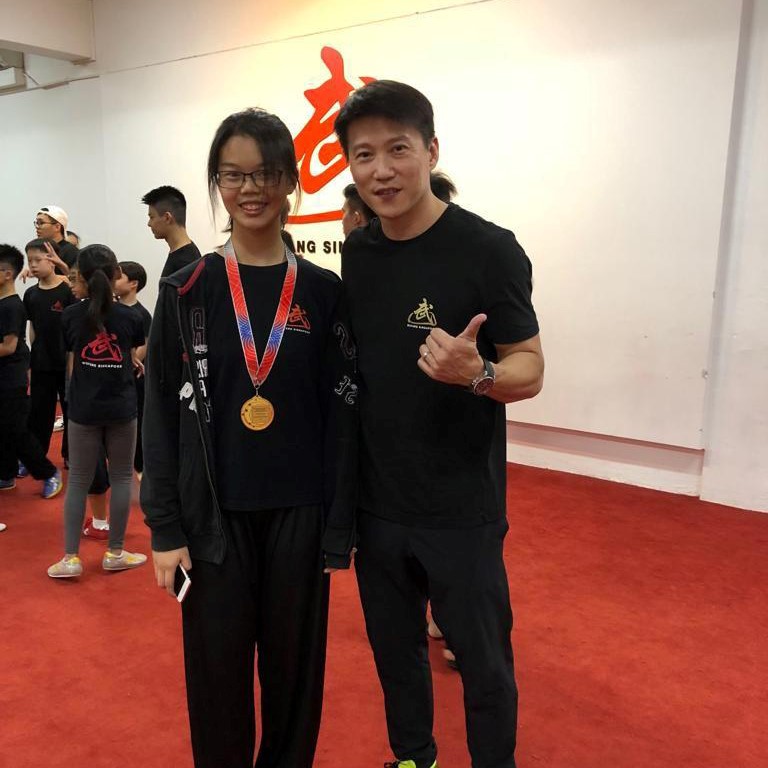 Wushu gave Shi Jia the opportunity to be in touch with an ancient, strong, yet beautiful individual art form. When we ferry her to training sessions at Wufang, she would nap in the car. Despite the fact that she was physically drained, she never complained. This was the result of the passion she had for Wushu. Underneath her quiet demeanour, therein lies a strong will to overcome and succeed. We, as her parents, were amazed with her resilience and tenacity! We are proud of you, Jia! Thank you, Jia, for showing your parents, how indomitable the human spirit can be. Thank you coaches, for believing in our little warrior. Thank you Wufang, for being the guardian that oversees the metamorphism of our daughter.
Dr Yong Mun Ho (Parent of Shi Jia)
Raffles Girl School
Wushu Elite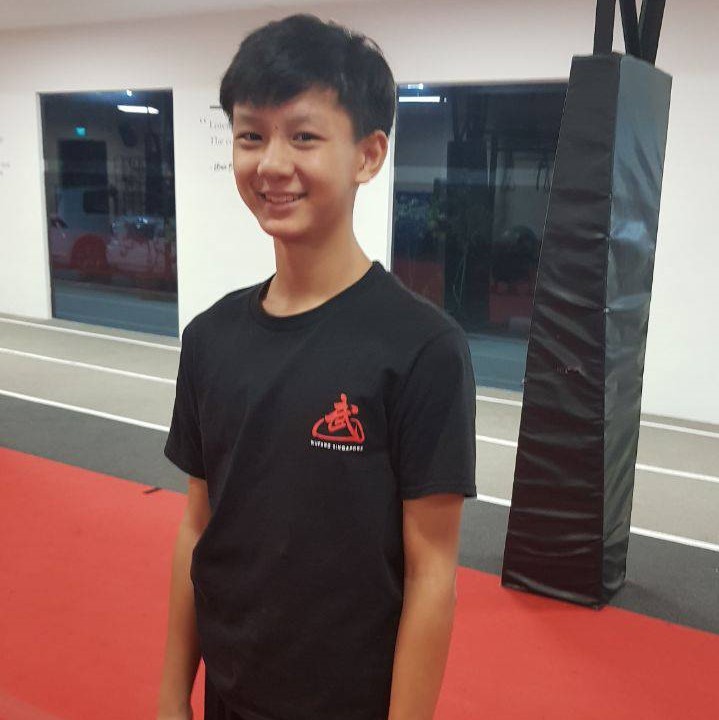 My child has been attending Wushu training in his school but I felt that was insufficient so we enrolled him for extra training at Wufang. Underpinned by his passion for Wushu and the intense training from the dedicated coaches at Wufang, my boy has improved leaps and bounds. He has learnt to persevere and I truly believe that his hard work will reap him rewards. What makes Wufang unique is the closeness between the students and coaches. As a result, my boy always looks forward to every training. Coaches are patient and the trainings have helped to strengthen my boy's skills and stamina. We are really grateful to all the coaches for their care, support and motivations. We highly recommend Wufang for any child who is aspired to excel in Wushu!
Joleen (Parent of Jayden)
Maha Bodhi School
Wushu Elite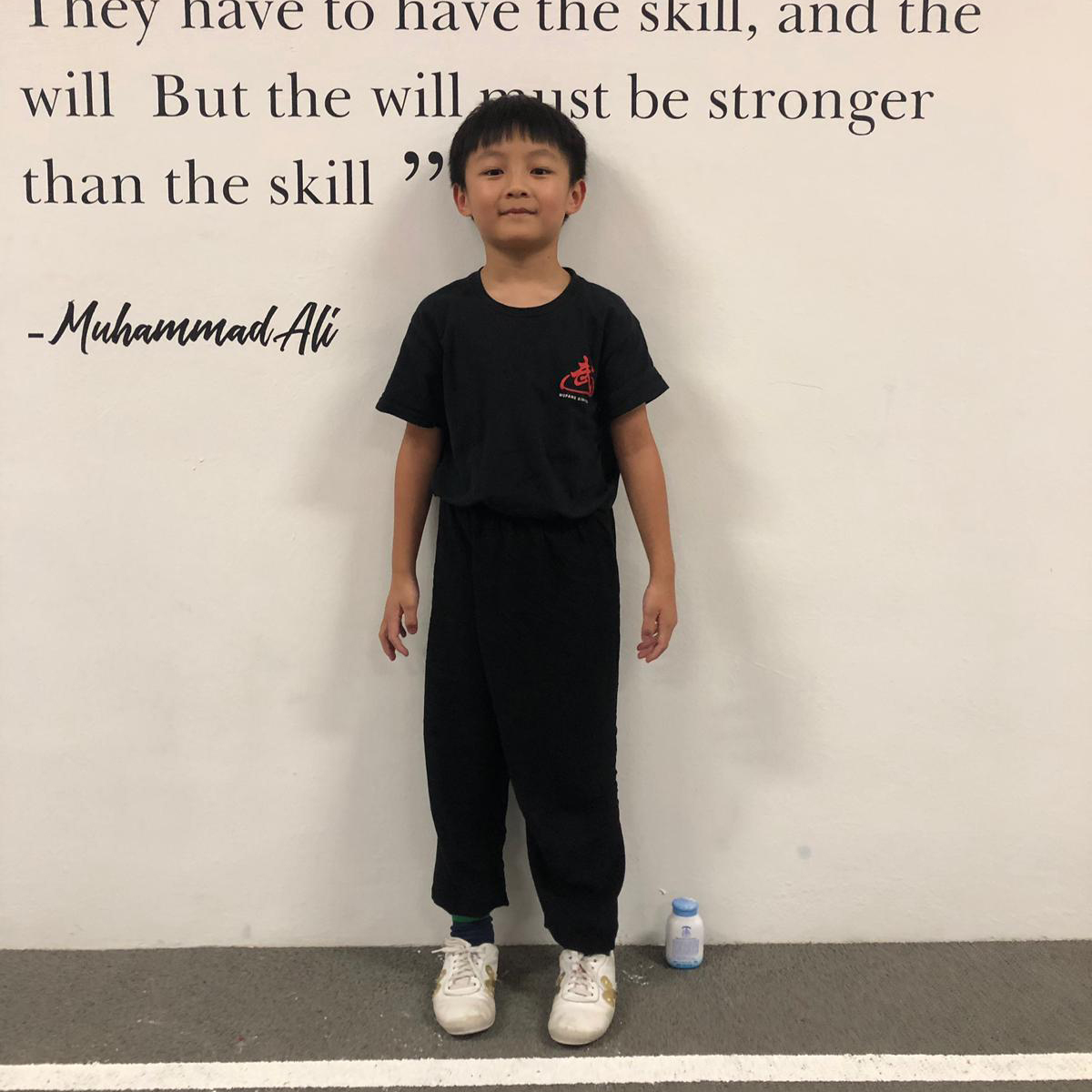 Before Evan joined Wufang, he was a rather weak child and fell sick easily. After learning Wushu at Wufang, we are happy to note that his health has improved and he has become much stronger physically. The training at Wufang was tough but fun and Evan is always looking forward to his Wushu classes. Attending training at Wufang has also taught him discipline, confidence and self-control that we felt he needed. We believe that learning Wushu at Wufang will definitely bring out the best from our son and will recommend anyone to join in a heartbeat!
Rachel Li & Willie Leow (Parents of Evan Leow Hong Yang)
NurtureStars Punggol
Wushu Intermediate 2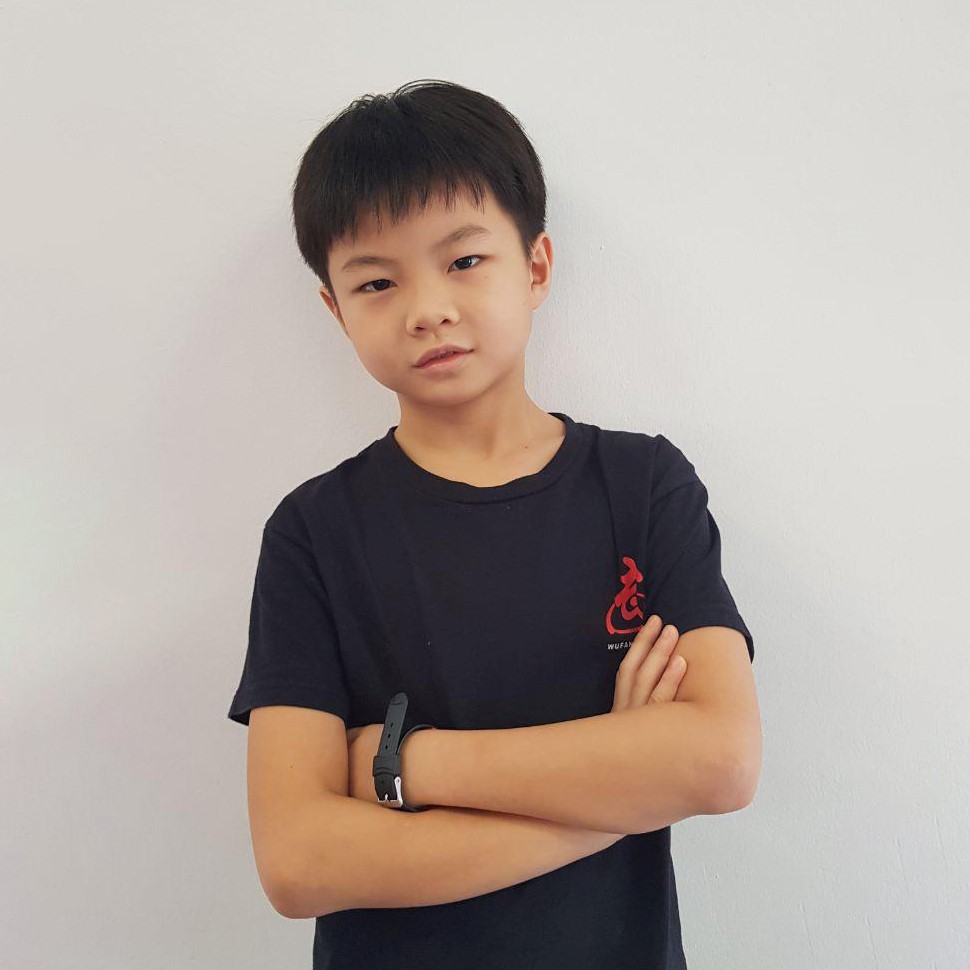 When we enrolled our son at Wufang, the objectives were two-fold. Primarily, it was because he was interested in Wushu and wanted to learn martial arts. In addition, we were also looking for activities which will help to instill a sense of discipline in him. As Wushu requires the student to concentrate and listen to the instruction given and subsequently being able to reproduce the moves precisely, we felt this is a good activity for our son to learn and cultivate his concentration, ability to take instruction and improve his motor dexterity skills. It also teaches him the importance of perseverance and not giving up when he has to learn increasingly complex move. He has progressed to the intermediate stage now and it has been a positive experience for him as well as a joy for us as parents to see him grow and learn
Chan Pheng Hwa & Phyllis Chua (Parent of Ethan Chan)
Yew Tee Primary School
Wushu Intermediate 1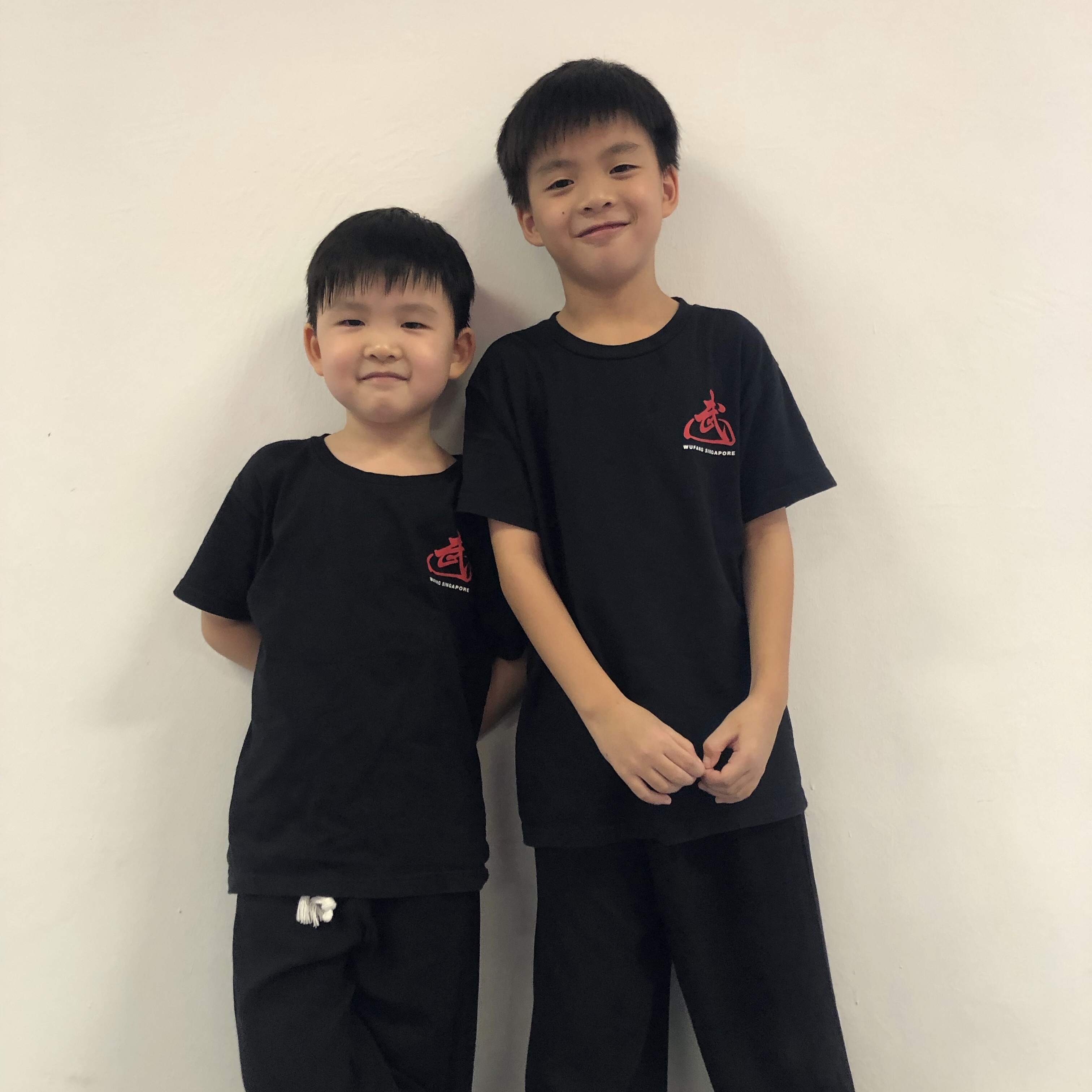 Before enrolling my 2 boys into Wufang, I was hesitant if the boys are able to keep up with the fast pace moves and possess sufficient stamina to sustain for the 2 hours lesson straight! After attending the trial class, I realized the lesson was taught in an orderly and disciplinary manner with high expectations from the coaches, and of course with some team race challenges in between the lesson to make it more fun! Both my hubby and myself are big believers of disciplinary coaching and this is what we as parents will want to see in our boys as they grow into adulthood. I had tried other Wushu trial classes before, so I can see a unique difference in Wufang's coaching methodology from their team of dedicated coaches!
Elin Ng (Parent of Chan Fan Shun & Chan Fan Hua)
Nanyang Primary School
Wushu Intermediate 1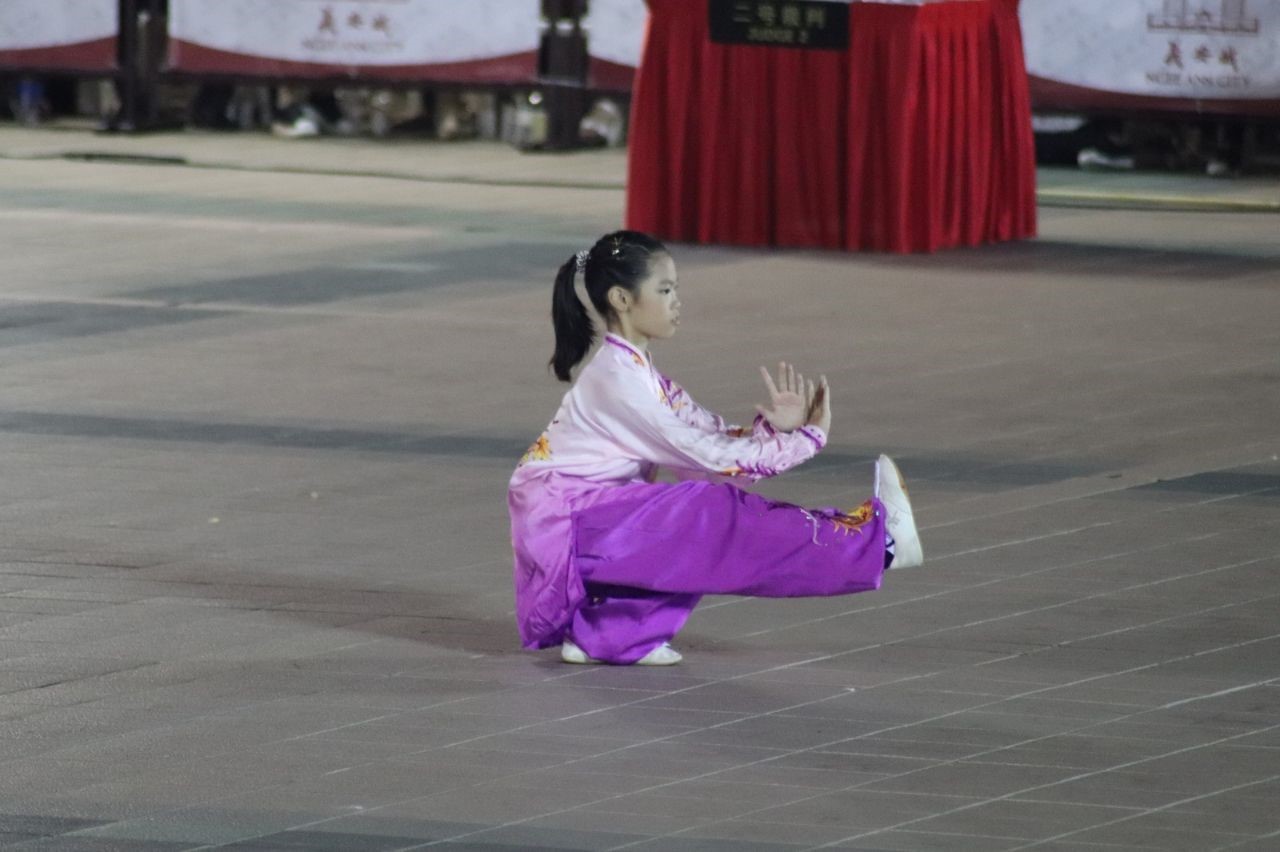 Wushu lessons at Wufang have been awesome. My two daughters have been with Wufang for 2 and 3 years respectively. Upon joining Wufang, my daughters have improve a lot in terms of strength, speed, power, flexibility and other aspects such as self-esteem and confidence. Wufang coaches have the best interest for the students in trying to help the students to improve. I am very thankful to Wufang for giving my daughters the opportunities for performances as these help them to overcome the crowd 'shyness'. Those valuable experiences have helped to build their self-confidence. I would recommend Wufang to those who are keen in learning wushu.
Guay Liying (Parent of Charlotte Ng Le Ting and Chloe Ng Yue Ting)
Punggol View Primary School
Wushu Elite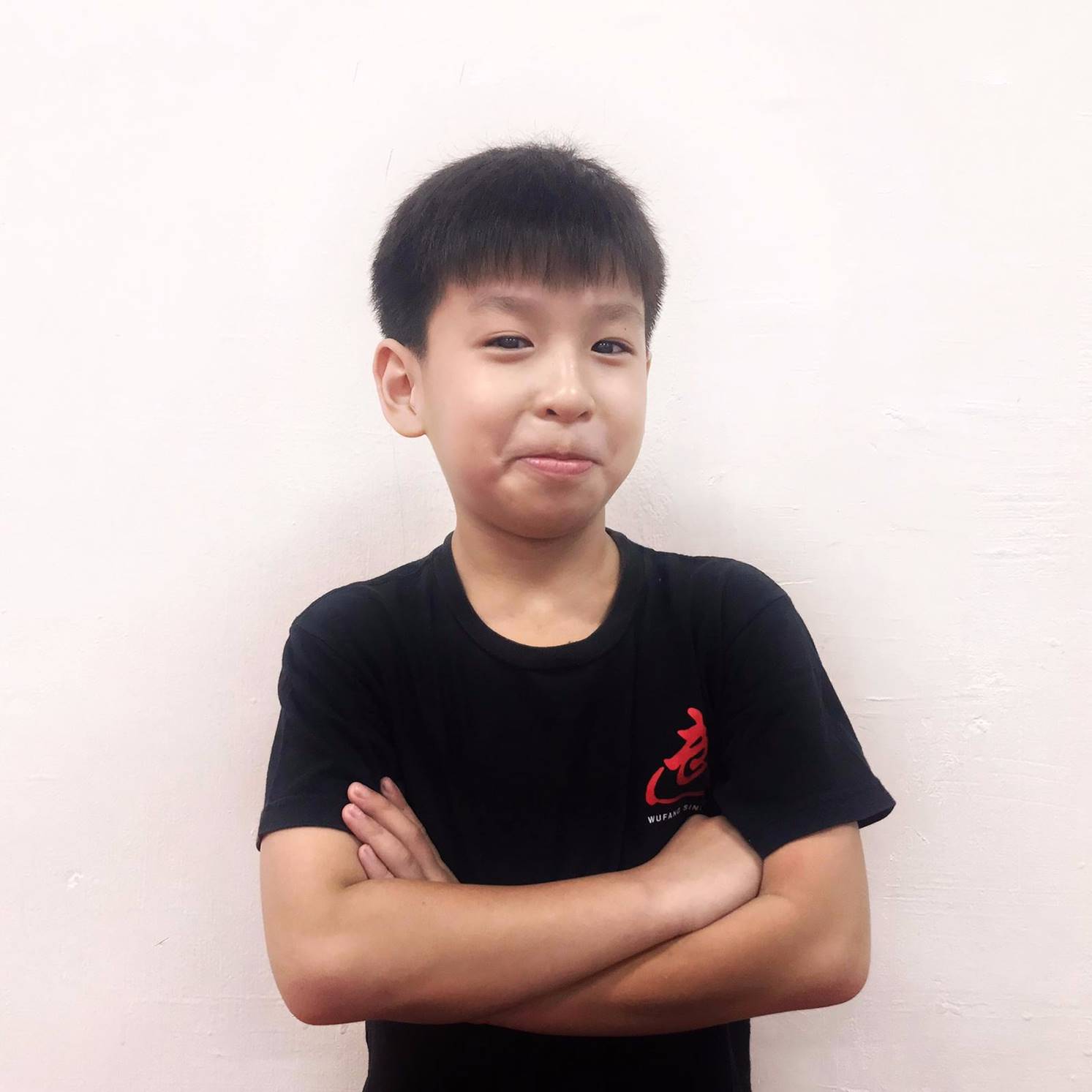 Yu Tao used to be a boy with low self-esteem and has little confidence in the things that he does. Seeing my 6-year-old train for Wushu in Wufang was heartbreaking as it takes a lot of resilience and persistence from a young child, apart from the tough physical requirements. That said, it was also heartwarming to see that Yu Tao always enjoy his time in Wufang, no matter how much his muscles ached or how painful the scars were from training. It surprises me that he is even willing to go for extra Wushu classes in his own accord to improve his skills. As a parent, it makes me immensely proud when Yu Tao said this in his own words - "I feel that I can be the best when I go to Wufang". Once again, I thank Wufang for the wonderful experience and would strongly recommend Wufang to any child who is interested to take up Wushu.
Ying Ying (Parent of Yu Tao)
Nan Hua Primary School
Wushu Elite(Junior)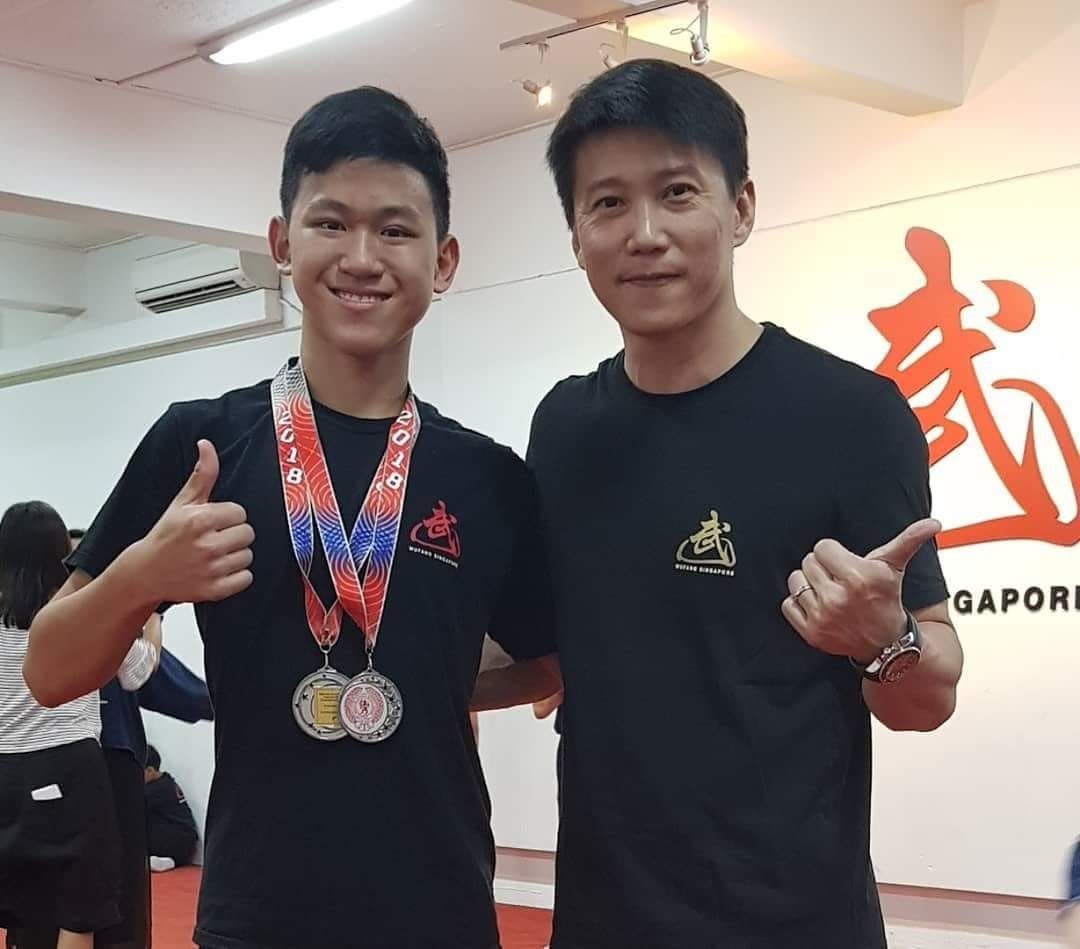 6 years in wushu has benefitted Javier in a big way. He was once a victim of sarcasm and ridicule in school, crippling him with low self-esteem and confidence at the age of 9. However, things gradually changed after he picked up wushu at Wufang Singapore. The achievements and improvements made in every wushu practice and competition gave him a sense of accomplishment and improved his confidence. The coaches are skilled, passionate and committed. Coach Vincent not only trains them but also instils the right aptitude, morality and discipline. The rigorous training and teaching have helped to strengthen his mindset and perseverance. I am thankful for the coaches, especially coach Jaryl whom he has spent most time training with for the past 4 years. Whenever he struggles with his learning, he would seek help from coach Jaryl, who would counsel him and at times, point him to a poster in Wufang - an inspirational quote by Bruce Lee, "Knowing is not enough, we must apply. Willing is not enough, we must do." That encourages and motivates him to move on to overcome his obstacles. What makes Wufang unique? I would say the dedicated coaches and the people in the club. It feels like a second home.
Janet Fang (Parent of Javier Ng)
Victoria School
Wushu Elite